Hy-RoadX
Review Date: 21 November 2018

Reviewed by:
Storm/Roto Grip staffer John Brockland
Style: Stroker Rev Rate: 280-310
PAP: 5.50" over and 1" up
I have had several opportunities now to use the new HYROAD-X in the only house shot league I'm bowling in this fall and I have seen it get wide and varied use at this year's South Point Senior Shootout. I didn't take mine with me and I deeply regret that – particularly for the 39-foot pattern that we bowled on during that week and the way it transitioned. The HYROAD X's performance in both house shot and sport shot settings makes it, in my opinion, rank right up there with the best of the variety of releases that Storm has produced in the HYROAD line.

The HYROAD-X is built around the same original Inverted FE technology core as it's now 10-year running original ancestor. Here, the coverstock is R2X solid reactive that comes out of the box at 1500-grit factory polish. At that polished finish it has SUPER clean behavior through the front part of the lane which creates easy and effortless length. It's motion off the spot is strong but not erratic like a symmetrical pearl might sometimes create. For those who have found its motion still too angular or who have found it too clean to the point that one might miss the midlane, several including young gun, Andrew Orf, have scuffed it already and have seen positive results.

Mine is a standard high pin layout on a symmetrical for me (5.5 pin to pap, 55 degree drilling angle, 2.5 inch pin buffer) with no balance hole. Compared to the original HYROAD, the X in my estimation is actually cleaner, longer, and more sideways down lane than my polished HYROAD (R2S hybrid). I'm not at all knowledgeable about the chemical difference between R2X and R2S, but I have to say that even though it's a polished solid the HYROAD-X seems more responsive to friction than original hybrid HYROAD.

I've seen enough from the HYROAD X that it will likely be in most tournament bags I would take anywhere. It's a perfect option for navigating transitioned patterns and is also an ideal option for me in house shot settings when I get forced into the middle of the lane after several games and need to create angle down lane.

The X is another HYROAD winner, in my opinion, and continues to make true that famous quip by Hall of Famer and PBATour ball rep, Del Ballard, who famously said, "every lane eventually comes to a HYROAD."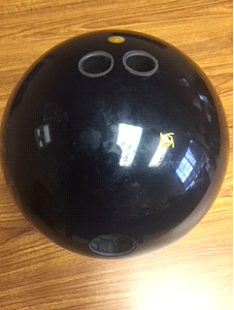 | Lbs. | RG | Diff. | PSA Diff. |
| --- | --- | --- | --- |
| 16 | 2.52 | 0.058 | N/A |
| 15 | 2.57 | 0.046 | N/A |
| 14 | 2.58 | 0.037 | N/A |
| 13 | 2.59 | 0.045 | N/A |
| 12 | 2.65 | 0.035 | N/A |
| 11 | N/A | N/A | N/A |
| 10 | N/A | N/A | N/A |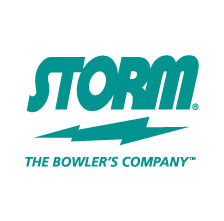 ---
---