The SON!Q
Review Date: 14 August 2018

Reviewed by:
Storm/Roto Grip staffer John Brockland
Style: Stroker Rev Rate: 280-310
PAP: 5.50" over and 1" up
The SON!Q is an enhancement in the super successful !Q series, which first made a huge hit at the professional level providing unparalleled smooth and controllable ball motion on tough, flat competitive lane patterns with its uniquely low differential and minimized flare potential.

As lane oils have become more viscous and competitive patterns become increasingly difficult to navigate through the front and midlane there was perceived a need for a tweak to what had been so good for so long.

That original Centripetal Core appears here in its most newly evolved state – the Centripetal HD (high density) Core. When it was released on February 9th, it was the densest core Storm had ever manufactured. It has an RG of 2.47 but a very low center of gravity which Storm theorized would keep pins low on impact and enhance carry potential. This new core is wrapped with the ever-popular R2S Pearl Reactive cover, which keeps it clean through the front part of the lane in a way everyone hopes for from a symmetrical pearl. The core in this case, though increased dynamically from its predecessors, still keeps ball motion at the end of the pattern predictable in keeping with the longstanding reputation of the !Q series.

For a layout on my SON!Q I went with my standard and favorite high pin layout. The specs are 55 x 5.25 x 45, and because my ball speed has diminished over the years I tend to roll that layout upward relative to my grip center just a bit to give me a little easier length. This ends up creating a pin buffer of about 2.5 inches from my VAL. It is static legal both under old and new specifications tolerances without a balance hole.

The SON!Q was a real head-turner out of the box, as I have found often to be the case with fresh R2S pearl covers. The first few trips down the lane in practice before league on a regular STL house shot made the ball look like King Kong down lane. Once the cover started absorbing a little oil and calming down a bit, the truer performance characteristics of the ball came through loud and clear. The hyper-responsive behavior when it sniffed dry went away and what I have had ever since then from the SON!Q is exactly what Storm described as its design intention; namely, a perfect evolution in !Q series performance adapted to accommodate the evolution in patterns with heavier and tighter mid-lanes. The most notable way the SON!Q demonstrates that intention is in the increased flare potential with traditional !Q differential of 0.029 elevated here to 0.045.

In tournament situations I have found the SON!Q to be a perfect second step in a migration of ball changes as lanes transition. It is strong enough to handle some volume but is clean enough through the front to allow me to migrate more slowly and keep my launch angles from getting too steep too quickly in the course of a long block of games. In that regard, for example, it was great for me at the MO USBC Open Championships (State Tournament) this past year as a go-to after the pin-down MATCH UP SOLID that I started Doubles & Singles with wouldn't corner enough anymore. The down-side for me, if you want to call it that, is that the performance of the SON!Q down lane is still smooth enough that when I get past 20-board or so I find I have to go to something with a more dynamic core to retain the hitting power and entry angle I need with my less-than-enough hand and axis tilt.

For someone who is primarily a league bowler in the STL, there is very little way you could go wrong with a SON!Q. You may have to do a little surface adjustment to fine-tune it for your particular center's house pattern, but it should perform well for just about anyone. For the tournament bowler, the SON!Q should prove worth of a mid-range spot in a 6 or 8 ball tournament arsenal.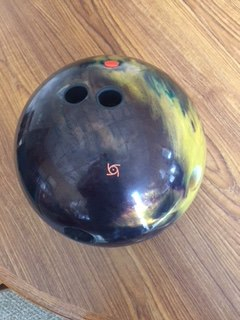 | Lbs. | RG | Diff. | PSA Diff. |
| --- | --- | --- | --- |
| 16 | 2.47 | 0.045 | N/A |
| 15 | 2.47 | 0.047 | N/A |
| 14 | 2.51 | 0.048 | N/A |
| 13 | 2.59 | 0.045 | N/A |
| 12 | 2.65 | 0.035 | N/A |
| 11 | N/A | N/A | N/A |
| 10 | N/A | N/A | N/A |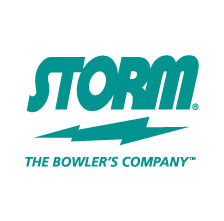 ---
---