The No Rules Pearl
Review Date: 31 January 2017

Reviewed by:
Storm/Roto Grip staffer John Brockland
Style: Stroker Rev Rate: 280-310
PAP: 5.5" over and 1" up
It usually is predictable that the pearl version of a solid is going to produce cleaner motion through the front of the lane, a little more length, and a little more spark in ball motion on the back end. Overall, however, the characteristics of the core continue to prevail from solid to pearl.
With the NO RULES PEARL the predictable is true, but with some really nice enhancements.
The core here is the same new core – the ChaoticTM core – launched in the NO RULES. The cover is new -- AmpedTM pearl coverstock. This is where the enhancement to the predictable comes into play. Roto Grip says that this cover "takes the skid/flip reaction to new heights, structurally stronger and more pliable than anything that came before it." What doesn't change here is the fact that this is an asymmetrical ball and behaves like one. However, it is measurably cleaner through the front of the lane than the SNAP LOCK for example. But it's quick revving core makes it earlier than the CODE BLACK.
The enhancement is in what this asymmetrical ball still does when it sees friction at the end of a pattern. Once the core has kicked in and this ball transitions through the hook and roll phases of its motion it produces a path through the pins that is anything but typical for an asymmetrical ball. I think it's the strongest asymmetrical pearl Roto Grip has ever produced with regard to what it does down lane, more so for me anyway than the HYPER CELL SKID for example.
The motion that is produced down lane is not super drastic like I see from my CODE BLACK – which appears as if someone is kicking it left from the hook spot. The NO RULES PEARL's move to the pocket is a super strong rolling arc. In the right circumstances it has produced some phenomenal pin carry for me from some wide angles down lane that have made teammates on league night ask two and three times: "what's that ball called?"
I went with a pretty standard and favorite drilling on mine. The pin is about 5.25 from my PAP and the drilling angle is 55 degrees. That puts the mass bias close to five inches away from my PAP in a nice strong spot.
I have only had opportunity to use the NO RULES PEARL on standard STL hooking house shots. When there has been sufficient volume in the front part of the lane --- and the NO RULES PEARL does require a decent amount of volume to be effective --- it has produced some really strong 750 to 775 league sets. Two of them should have been 800's but were jeopardized by just some old guy operator error. When there hasn't been enough volume for the NO RULES PEARL to be optimally effective it can be a little bit more of a fooler than the CODE BLACK is, for example. The NO RULES PEARL just looks so good doing what it's doing down lane that sometimes I find myself sticking with it too long, through too many ring ten's. That's not a bad downside for a ball. It says a lot about what it can do when the situation is right. My eye should be able to tell when it's time to put it away.
The NO RULES PEARL is one, I believe, that could find a productive spot in just about any style bowler's arsenal. I've seen it perform really well for fellow #TeamRG St. Louisan, Shea Bittenbender, who is a higher rev young player with a more modern game and I've seen it perform really well for some older down-an-in, firmer ball speed, strokers around town. If you are thinking your arsenal needs another sort of look in the high performance sector or if you're looking to replace an older asymmetrical pearl that has been a favorite for you for a while, this one would be a good one to check out.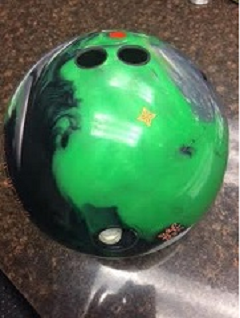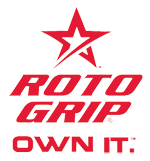 | Lbs. | RG | Diff. | PSA Diff. |
| --- | --- | --- | --- |
| 16 | 2.50 | 0.052 | 0.017 |
| 15 | 2.51 | 0.053 | 0.018 |
| 14 | 2.55 | 0.048 | 0.016 |
| 13 | 2.57 | 0.032 | 0.010 |
| 12 | 2.29 | 0.029 | 0.008 |
---
---