The Hy-Wire
Review Date: 23 March 2016

Reviewed by:
Roto Grip staffer John Brockland
Style: Stroker Rev Rate: 280-310
PAP: 5.50" over and 1" up

The HAYWIRE has been a fantastic ball for me, especially on medium to medium-heavy volume and medium length patterns when it's been important to get something rolling through the midlane but still control ball motion on the back end. It is built on the same Middle Roll 70TM core as the DISTURBED which was a favorite of mine for similar reasons.

When Roto Grip announced the release of the HY-WIRE, a hybrid of the HAYWIRE, I was expecting something that would relate to the HAYWIRE in the way the ASYLUM did to the DISTURBED. So, I expected something a touch more angular and a touch cleaner because of it being a hybrid instead of a solid. But the HY-WIRE is much more than that! For those who enjoy spec comparisons, the hybrid cover of the ASYLUM was 63MH – 63 in terms of grit and medium-heavy in terms of grime – under Roto Grip's former rating system. The numbers themselves would lead one to think the HY-WIRE would be almost exactly the same if not a touch weaker: 62M – 62 in terms of grit and medium in terms of grime – built around the same core. However, the hybrid here is two parts pearl to one part solid whereas the ASYLUM was two parts solid to one part pearl. The result is that the HY-WIRE is significantly more angular than the ASYLUM ever was for me and is very strongly responsive to dry when it sees it.

My HY-WIRE has a pretty ordinary medium strong layout as far as my typical selection of layouts goes. The specs come to 60 x 4.5 x 40 which puts the pin over the ring finger. I have a weight hole just under my axis point to get it to static legal.

I've had opportunity to use the HY-WIRE primarily in ordinary league competition on hooking STL house shots. As mentioned above, my initial surprise was how angular it has turned out to be compared to what I was expecting. I get strong rolling but more tumbling and forward motion from my HAYWIRE, but the HY-WIRE is a lot more like a clean through the front and sideways off the spot symmetrical pearl compared to what I expected to see. Several fellow staffers have commented about how versatile they find it to be. I will say that – at least for me – it has been very responsive to tweaks in hand position and ball roll. A really strong release (relatively speaking given my Raisin capabilities) creates pretty significant angle off the spot. A softer, nicer-to-it release at the bottom has sometimes tamed down the ball motion as much as three to four boards difference with my feet.

I have not had opportunity to use the HY-WIRE on any tougher or flatter patterns yet. I look forward to giving it a try in practice sessions on this year's USBC Open Championship patterns, particularly after they've transitioned, to see if it might be a tool for me….maybe for the latter portions of minor events when getting into the middle of the lane and creating back end angle may be necessary. We'll see. I know, at this point, that at least a few fellow staffers have had some success with it in Reno already this year after scuffing the cover.

If you are looking for something that is hybrid/pearl-ish in the Roto Grip line that has more controllable motion than the HYPER CELL SKID but stronger motion than an UNHINGED or HECTIC, I think the HY-WIRE fills the gap perfectly.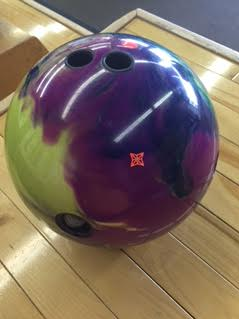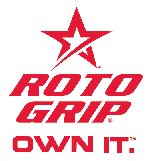 | Lbs. | RG | Diff. | PSA |
| --- | --- | --- | --- |
| 16 | 2.50 | 0.041 | n/a |
| 15 | 2.50 | 0.043 | n/a |
| 14 | 2.53 | 0.042 | n/a |
| 13 | n/a | n/a | n/a |
| 12 | n/a | n/a | n/a |
---
---