---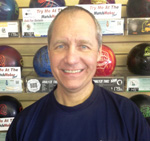 RICH ORF Rich has followed in his father's footsteps and has also been involved in the bowling industry his entire life. He is a former PBA member, having competed on a part-time basis on the national tour and full time in the PBA Midwest Region. Locally Rich was a two-time Jr. Archway Bowler of the Year and won 10 Gran Prix titles. He has won the prestigious Greater Ozark Tournament 3 times. Rich has four PBA regional titles and was inducted into the St. Louis Hall of Fame in 2006 and the Missouri Hall of Fame in 2016. Rich has shot over 50-300 games with a high series of 846. At the shop, Rich keeps up-to-date on all of the latest equipment, receiving seed balls from all the major manufacturers.
---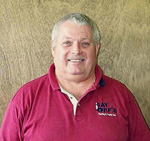 DAVE DANIELSON
Dave has been with Ray Orf's for over 32 years. He is a former PBA member and has won several tournaments at the state and local levels. He has more than 20-300 games to his credit with a high series of 822. Dave is the trophy and plaque engraver and stays busy with trophy and plaque customers. If you have any questions about trophies, plaques or awards, Dave will be happy to answer them.
---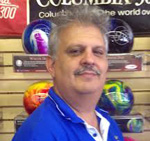 CHRIS JUNG
Chris has worked at Ray Orf's for over 30 years. Chris is one of the top bowlers in the St. Louis area with over 40-300 games. In 1980, Chris won the Show-Me Classic Tournament (St. Louis) winning a brand new Pontiac Sunbird. In 1992, Chris won the St. Louis High Average award with a 240 average for 99 games.
In 2012, Chris was elected to the St. Louis Bowling Hall of Fame.
---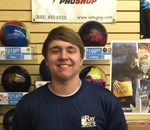 ANDREW ORF
Andrew is the 3rd generation of the Orf bowling family. He is a member of the powerful OTHS Bowling Team, which finished 3rd in the Illinois State Tournament in 2016. His personal accomplishments include: winning the 2015 St. Clair High School tournament averaging 240, winning $500 in scholarship funds, winning the 2016 Illinois State Pepsi Tournament adding $1,500 in scholarship funds and qualified for the Advancer's Round in the prestigious Jr. Gold tournament in 2016 at Indianapolis. Andrew has five 300 games, five 800 series with a high of 826.
---
---