The Hyper Cell Fused
Review Date: 14 August 2018

Reviewed by:
Storm/Roto Grip staffer John Brockland
Style: Stroker Rev Rate: 280-310
PAP: 5.50" over and 1" up
At the top of the Roto Grip line there has been no series that has had longer and steadier performance success than the CELL line. The FUSED is the latest iteration from #SquadRG in that line. What you find here is the same strong rolling NucleusTM core as the rest of the series. It's wrapped with a new hybrid cover called the eTrax-H18 (when released it was the strongest cover in the Roto Grip line) and is the first time there has been a hybrid in the Cell series.

Comparison to its companions in the CELL line would align it more closely with the pearlized HYPER CELL SKID than with the original HYPER CELL (solid). However, it is my strong suspicion that the hybrid cover here is proportionately more solid than pearl in its composition. The performance I've seen from the FUSED makes me believe that. The FUSED is far cleaner through the front (given its inescapable asymmetrical core characteristics) than the original solid. However, it does not jerk nearly as badly off the spot as the SKID did. For this reason, what you find is a greater measure of strong (to be sure) but predictable motion downlane. It's no coincidence that the FUSED has had plenty of lane time at both PBA, PWBA and PBA50 events since its release in early 2018. When you're bowling on flat, challenging, top caliber competitive patterns you want strong ball motion at times for sure but you never want a situation where it seems like someone just kicked the ball sideways downlane. On flat patterns that's an automatic recipe for 2-10's and 4-6's. The FUSED is great in providing strong asymmetric motion but avoiding that unpredictable crash and burn event that other strong asymmetrical shiny balls often come with.

The layout on my FUSED is a typical pin-over layout for me. On asymmetrical balls that typically means 5.25 Pin to PAP, 5 inches PSA to PAP, and a 2.5 inch pin buffer. Compared to the rest of the Storm and Roto Grip arsenal, for me the FUSED overall is a couple boards weaker than the INTENSE. Oddly, being hybrid compared to INTENSE which is pearl, FUSED doesn't burn off energy as much for me. On typical house shot it's often the case that the INTENSE runs out of steam by game three and has to be put away but with the FUSED that hasn't happened at all. It is cleaner and more angular down lane than NO RULES PEARL for me.

Any league bowler in the STL looking for asymmetrical core strength with enough of a shiny cover to provide some length and with back end motion that won't catch you off guard will like the FUSED. If you're looking for the latest and greatest crazy monster hook ball, this probably isn't it. It's strong, but it's smart strong…..not crazy stupid strong.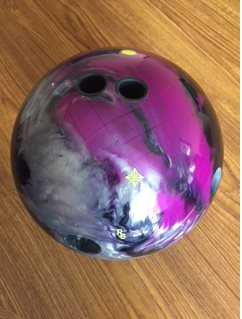 | Lbs. | RG | Diff. | PSA Diff. |
| --- | --- | --- | --- |
| 16 | 2.52 | 0.048 | 0.017 |
| 15 | 2.52 | 0.056 | 0.018 |
| 14 | 2.57 | 0.046 | 0.015 |
| 13 | 2.57 | 0.032 | 0.010 |
| 12 | 2.59 | 0.029 | 0.008 |
| 11 | N/A | N/A | N/A |
| 10 | N/A | N/A | N/A |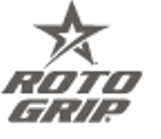 ---
---