The Code X
Review Date: 14 August 2018

Reviewed by:
Storm/Roto Grip staffer John Brockland
Style: Stroker Rev Rate: 280-310
PAP: 5.50" over and 1" up
The CODE X is the third release in the most recent Premier Line series from Storm. Its has the same RAD4 core as the hybrid CODE RED and the pearl CODE BLACK. That core is a product of disc technology in core design that has increased angularity and torque at the breakpoint like little other, especially for an asymmetrical ball. Here that core is wrapped with time-proven R2S solid coverstock (think !Q TOUR EDITION and many other winners). The result of this combination is a smooth-strong ball motion that has been phenomenal for many, including me, especially on flat and challenging sport patterns when the volume requires strength but the challenge of the pattern requires control and predictability.
It's no surprise that top notch local bowlers like Shea Bittenbender and others have said that "when there's volume on the lane I can't get the CODE X out of my hands." It's no surprise that the CODE X has become go-to on heavy volume patterns on the PBA50 Tour for everyone from the likes of Pete Weber to straighter playing guys like Lennie Boresch and tweeners like Ron Mohr. There is just not much not to like about this ball. Many have described it as an updated and stronger version of the ALPHA CRUX, and I cannot argue with that assessment.
I first had had opportunity to throw the CODE X for the early part of two sessions of a local short session sport league on a tricky version of the 2017 USBC OC Team pattern that played with a good deal of hang. The CODE X opened up the lane at the outset in a way that nothing else would and got back from places nothing else would. As the cover tamed down a touch from the way it was out of box, this CODE X with the PSA swung way right was really producing some strong arcing motion that I thought may just be very valuable depending on this year's OC's pattern volume and length and some PBA50 summer swing events this year. I didn't have opportunity to bowl the PBA50 summer swing this year but I did have the CODE X in the bag with me in Syracuse. I started Team Event with my trusty short pin to pap ALPHA CRUX and had 497 for the first two games. When that ball stopped cornering enough to let me migrate left (I had to make a huge move because the rest of the guys on my pair had all started left of me) the CODE X was perfect in salvaging a late triple in the third game from beyond 20-board to help me shoot 200 and 697 in Team.
The specs on mine are a variation of a standard pin up drilling for me, varied because of how the CG is situated. Undoubtedly the fact that the PSA is swung as much to the right at it is accounts for some of the smoothness of ball motion I'm seeing, but as was the case with a NO RULES I have it is a perfect recipe for me sometimes – most especially on some heavier volume flat patterns when I need the ball to read so it won't miss the midlane but I don't want it to go sideways down lane. Here the pin is 5.25 to pap. The PSA is approximately 3.5 to PAP and the pin buffer is slightly more than 2.5.
For a league bowler in the STL who feels that their bowing center has a little more volume than their current arsenal will handle well, the CODE X is a good consideration. For those who have become hugs fans of the CODE BLACK and CODE RED, here is another option in that same series that you will undoubtedly like as a first ball out of the bag when they're really tight. Tournament bowlers, I would say you would sell your options short if you don't take a look at this one. There aren't many other asymmetrical balls I can think of that will give you what this can give you on something with heavy volume that's flat.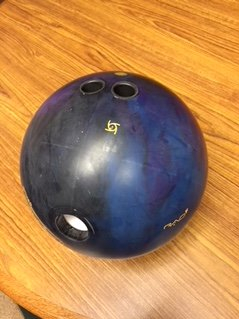 | Lbs. | RG | Diff. | PSA Diff. |
| --- | --- | --- | --- |
| 16 | 2.49 | 0.056 | 0.022 |
| 15 | 2.50 | 0.058 | 0.020 |
| 14 | 2.55 | 0.056 | 0.014 |
| 13 | 2.63 | 0.039 | 0.011 |
| 12 | 2.72 | 0.022 | 0.006 |
| 11 | N/A | N/A | N/A |
| 10 | N/A | N/A | N/A |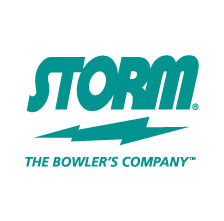 ---
---